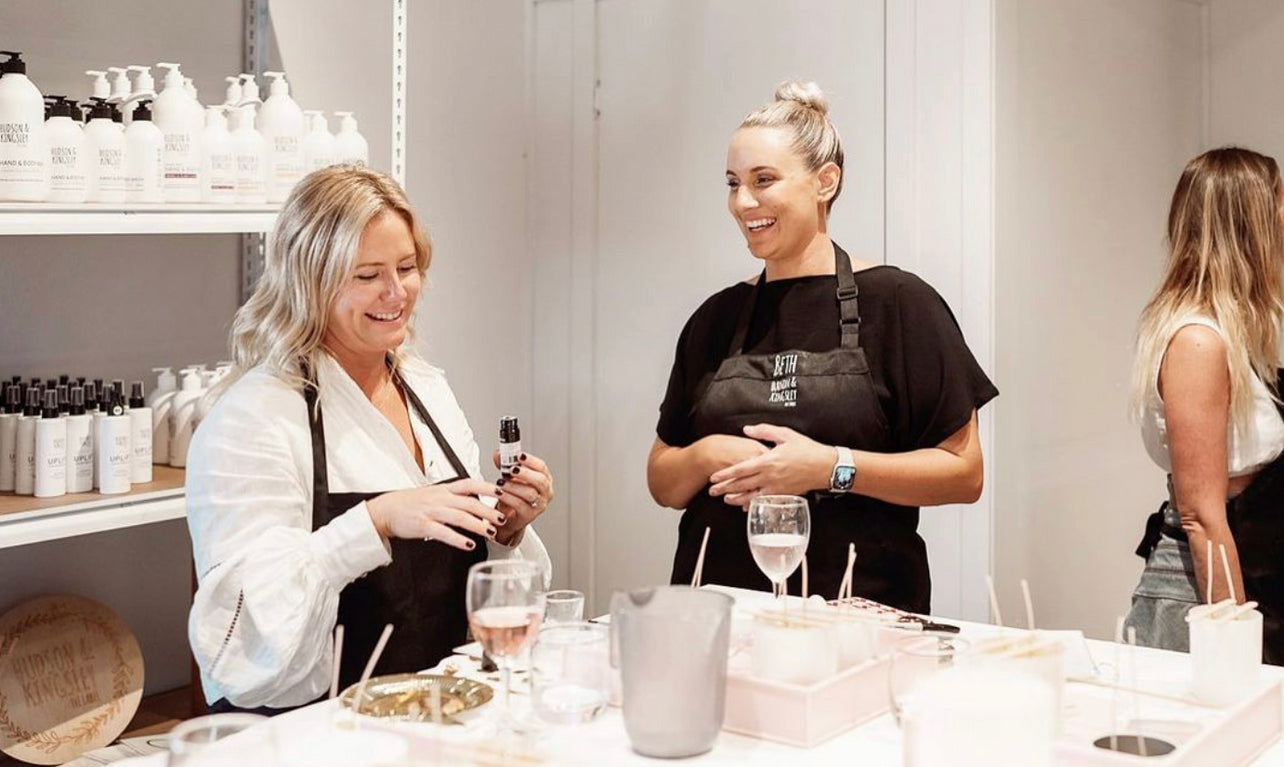 Candle Workshop - Friday 15th December
Hudson & Kingsley The Label Creative Class

7-9pm

Join Hudson & Kingsley The Label for a beautiful workshop & learn how to create your very own candles & bath soak to take home while having a laugh with the creators of the brand. A fun look into the art of candle making (& more) for those who are looking for a creative outlet!
Candle Workshop - Friday 15th December
This is a chance for you to relax, have fun and let your creative juices flow.
We'll provide some nibbles and water to keep you refreshed throughout the workshop. You're welcome to bring your own wine if you wish!
Plus, you'll get to take your goodies home with you. We can't wait to see you!
GET TO KNOW US
I loved the Hudson & Kingsley Candle making class.

A few gf's and I decided we wanted something a bit different to your standard night out & H&K delivered. We had the best time learning how to make candles and bath salts. Being involved in the whole process including picking our scent was really fun. We also got to have a few drinks as it was BYO and the cheese platter was amazing!!

Would highly recommend for a great afternoon/night with your friends.
Fun night out with the girls. It was good to learn and see how candles are made and do some of my own! Mixed it with a yummy cheese platter and a beautiful space I will definitely be back.
A great girls night out making lovely self care products which you can gift or keep for yourself. Treat yourself!
PRIVATE CLASSES & PARTY ADD ONS
Feel free to contact us for any private class requests or any add ons for workshops.