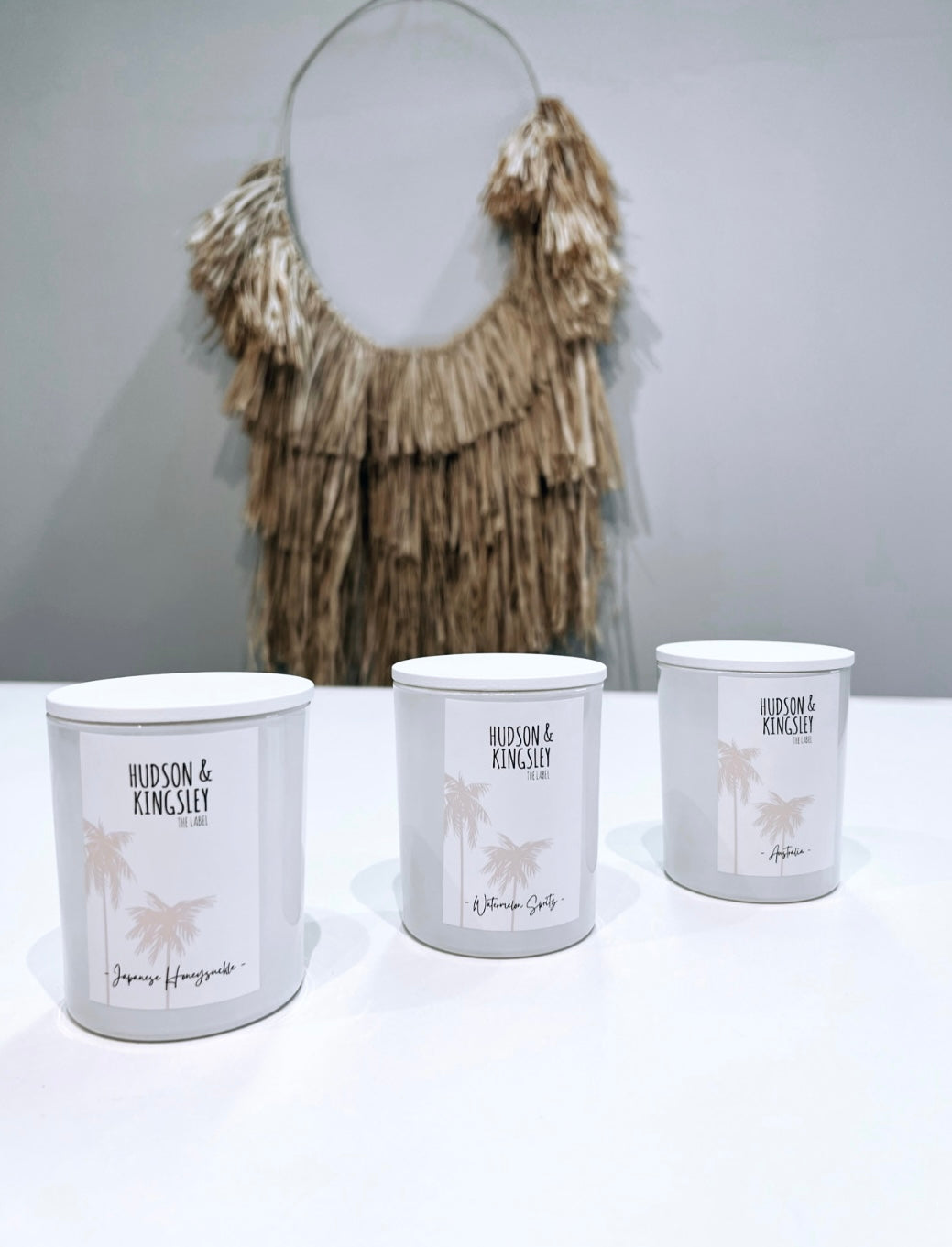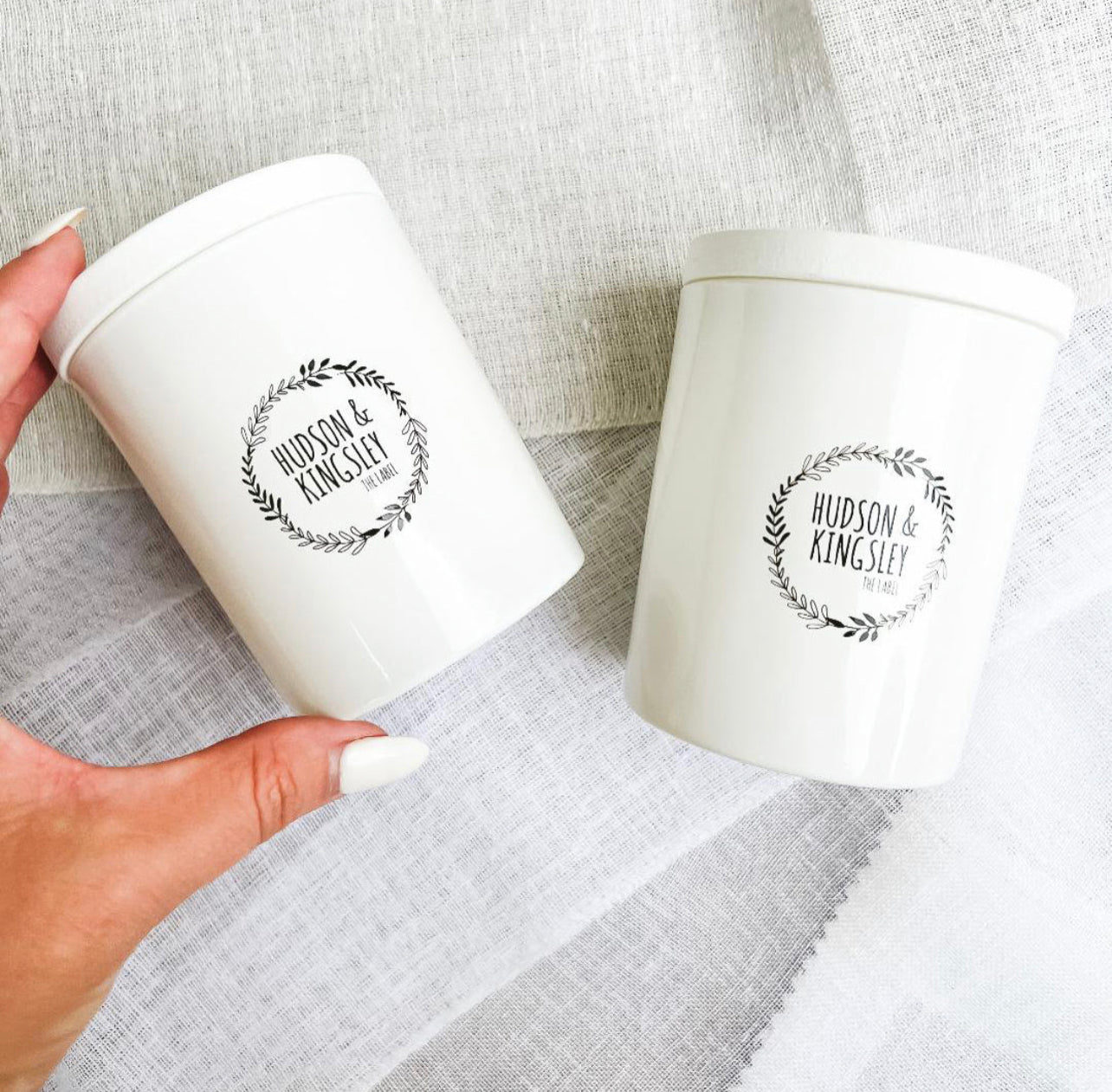 Description
Material Information
If you are looking for high end candles but without the packaging and high price tag, then look no further. Here at H&KTL we believe in affordable luxury and have created this sale section just for that. 
All candles are brand new and in perfect working order..so what's the downside you might ask? These candles come without our boxed packaging and may have differences in the logo ie the old version of our logo or a labeled logo or different coloured lids (white or natural timber). The candle scents will be on rotation constantly & may never come back so grab your faves whilst you can. 
This medium sized candle has a fantastic burn time of 30 hours and are made from our pure coconut & soy wax.
Cocosoy Wax - Our cocosoy wax is made up primarily of natural soy bean and blended Coconut wax, this beautiful natural wax also contains a plant based additive.
Cotton wicks - Our cotton wicks are made out of all natural fibres and they contain no lead or other harmful metals.
Dispatched from our Miranda warehouse within 2-5 business days. You will receive an email when your order is sent.
WE APPRECIATE YOU
Thank you for supporting our small business!
We are two mums, juggling business + mum life. We are so grateful for each and every order that comes through.
Soph & Beth xx
GET TO KNOW US